Greek tourism minister Haris Theoharis indicated it could be up to three weeks before his country is happy to open up an air bridge to the UK.
PA Media reports that he told BBC Breakfast:



We're currently consulting with our health experts, but I think given the fact that the UK is in the right direction, it's a matter of a few days or a few weeks to ensure that all restrictions are lifted.

So I feel the way things are now – and we always have to put this asterisk that the health situation has to continue to be on the same track as it is now – that we can certainly lift the restrictions in the next few days or, you know, two to three weeks.

As soon as we have more clarity, we'll be able to convey the right dates and the right message so that's why it's not easy for me to pinpoint exact dates. I'm just giving you the feeling of the advice that we get from the experts currently.
He said Greece is looking forward to hosting British holidaymakers again when the time comes. He added: "Our friends from the UK are always welcome in our country."
Here's an explainer on what air bridges are, where will they cover and how they could affect you.
Russia reported 6,852 new coronavirus cases on Saturday, a figure that keeps the daily rise below 7,000 for a second day in a row for the first time since late April. The new cases take the cumulative nationwide tally to 627,646, according to a report Reuters.
The country's coronavirus response centre said 188 people had died of the virus in the last 24 hours, bringing the death toll to 8,969.
Indonesia reported 1,385 new coronavirus infections. The health ministry said there were 37 new coronavirus deaths.
Afghanistan has recorded its lowest number of daily infections of Covid-19 since 1 May, as Kabul paused testing due to a problem in its laboratories and the remote province of Khost recorded its worst day of the crisis.
It comes as the number of confirmed deaths from Covid-19 passes 700, but experts fear that the actual number of deaths is much higher than official figures show.
The health ministry, which has admitted that it has a lack of testing capacity, recorded 165 new cases from 529 tests in the last 24 hours, taking the total number of confirmed infections to 30,616. The number of deaths has risen 20 to 703.
The war-torn country has tested 70,087 people since the outbreak began. There have been 10,674 recoveries and 19 patients are in critical condition, according to the health ministry.
The capital, Kabul, paused the testing process due to a problem in its Covid-19 laboratories, according to the health ministry. Kabul has been the country's worst affected area for both the number of confirmed infections and deaths, with 12,546 cases and 156 deaths.
Khost recorded its worst day after nine patients died overnight and all of its 10 tests came back positive. A mortar shell fired the Taliban hit a home in Khost's Domanda district, and killed four children, the interior ministry said on Saturday.
Tariq Arian, the ministry's spokesman, said five more were injured in the attack. The Khost governor's spokesman said the dead were all from a single family.
War rages across the country and, according to the local media, 15 provinces were battlefields in the last 24 hours. The country's Independent Human Rights Commission said two of its employees were killed in an explosion this morning in Kabul.
Thanks for following our global coronavirus live blog. Graham Readfearn in Brisbane checking out, with my colleague Aamna Mohdin in London checking in.
The Czech Republic has recorded its highest daily rise in cases since early April, reporting 168 new cases as the country starts a two-month summer holiday season.
Reuters reports the country's health ministry said the eastern Karvina region was the most affected the rise in cases. The agency reports:
Friday was the last day of school for most children and students, with their families getting ready for the holidays.
Many Czechs will spend their holidays in the country rather than going abroad due to concerns about the virus and travel restrictions.
As of Saturday morning, the country of 10.7 million had reported a total of 11,038 coronavirus cases, with 349 deaths.
Here's a very quick summary of new coronavirus cases reported across Australia today.
Only two states reported new cases. New South Wales reported six and Victoria reported 41.
There are 10 suburbs in Melbourne that are the focus for a testing blitz that has seen almost 22,000 tests carried out in the past 24 hours.
Those suburbs are Keilor Downs, Broadmeadows, Maidstone, Albanvale, Sunshine West, Hallam, Brunswick West, Fawkner, Reservoir and Pakenham.
The state of South Australia has reported no new cases of Covid-19 over the last 24 hours and has no active cases.
But more than 250 Australians flew in from Mumbai on Saturday, via Singapore, and were starting two weeks of quarantine in an Adelaide hotel.
The state's health minister, Stephen Wade, said on Friday the state could see some new cases among those repatriated from India.
The Argentinian football coach Carlos Bilardo, who coached the country to a famous World Cup victory in Mexico in 1986, has tested positive for Covid-19, according to Reuters.
A source close to the family said a positive test was returned for the 82-year-old, who has lived in a nursing home in Buenos Aires since 2018.
His 1986 national team included Diego Maradona and he again took the team to the finals four years later, losing to West Germany.
Estudiantes, the team he played for and won three league titles with, tweeted in support of Bilardo.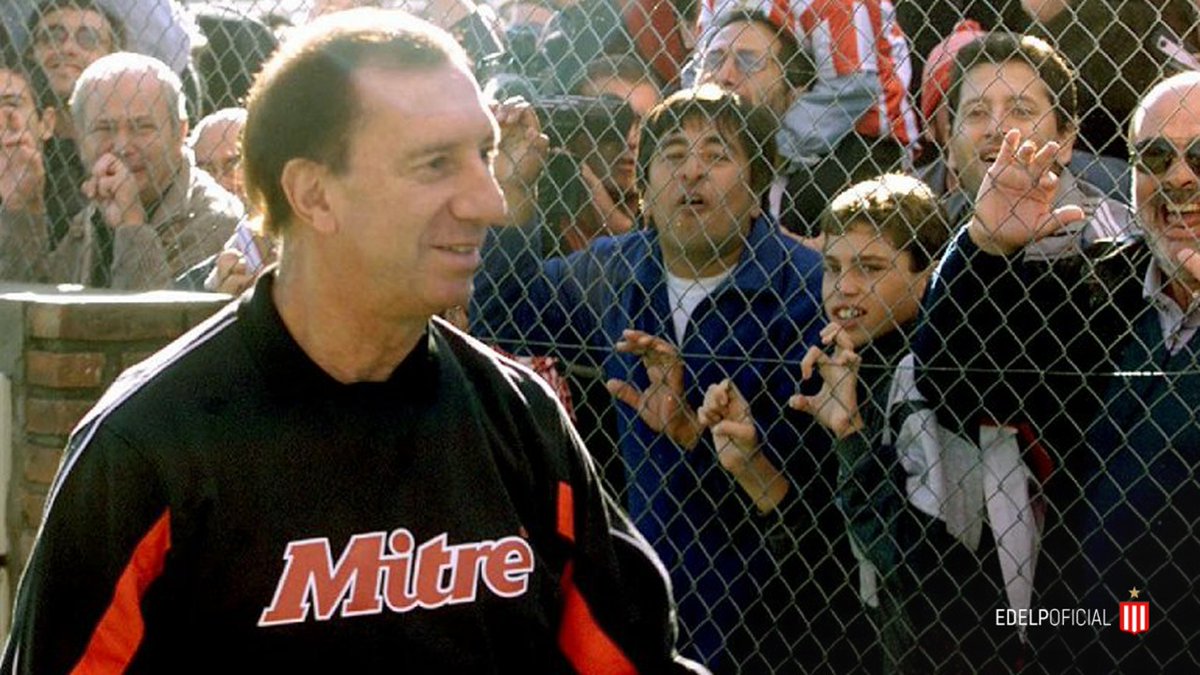 Argentina has reported 1,184 deaths from Covid-19.
I'm signing out now and will hand over now to my colleague Graham Readfearn.
The number of confirmed coronavirus cases in Germany increased 687 to 193,243, data from the Robert Koch Institute (RKI) for infectious diseases showed on Saturday.
The reported death toll rose six to 8,954 according to Reuters.
India reported more than 17,000 new coronavirus cases over the last 24 hours, pushing the country's total above 500,000, federal health ministry data showed on Saturday, with infections surging in major cities including the capital New Delhi, Reuters reported.
India has the world's fourth-biggest outbreak of the virus that causes Covid-19, below only the United States, Brazil and Russia in confirmed infections, according to a Reuters tally.
Infections are expected to continue rising steadily in India. Experts advising the federal government say the authorities should now prioritise reducing mortality over containing the spread of the virus.
"Our focus should be on preventing deaths and not really getting bogged down because of the numbers. Numbers are going to increase," said Dr Manoj Murhekar, a member of India's main coronavirus taskforce and director of the National Institute of Epidemiology.
The COV-IND-19 study group, led Bhramar Mukherjee, a biostatistics professor from the University of Michigan, forecasts that India could see between 770,000 and 925,000 cases 15 July.
As infections mount swiftly and hospitals become stretched, some cities such as New Delhi are scrambling to build temporary facilities with thousands of beds to quarantine and treat Covid-19 patients.
The city of around 20 million people only has around 13,200 beds for Covid-19 patients and will add at least 20,000 in coming weeks, with some facilities manned army and paramilitary doctors.
Staff shortages are likely to be a concern as hospitals are swamped and more temporary facilities open, experts warn, although health authorities in some Indian cities are pushing for improved risk-based categorisation of patients.
"We have to ensure those who really require treatment aren't denied services," said Dr Giridhar R Babu, an epidemiologist at the Public Health Foundation of India, who is advising the southern state of Karnataka.
On the question of testing returning travellers, van Diemen also said the evidence showed that the community cases had not "for want of a better word leaked" out of hotel quarantine through people who had declined tests.
"We have not seen them," she said. "We need to put our effort where we're seeing cases, and where we're seeing cases is in the suburbs where we're doing the blitz, the hotspot suburbs, that's really where the cases are."
Van Diemen is also asked whether Victoria is experiencing a "second wave" of coronavirus. She avoided the phrase.



Terminology, really, at this point in time is not that important. Our case numbers are increasing so when you look at our overall epidemiological curve there will be, and I'm hoping very soon, a second bump or a second peak, and so that is what this is. Whether we have second, third, fifth, 10th waves, nobody really knows. This is not something any of us have experienced before.
Van Diemen says more than 100 returning travellers have tested positive for Covid-19.
She says she's unable to provide details about how many defence force staff will be coming to Victoria to help with testing. It's not her remit, she says.
Van Diemen won't go into the reasons why travellers returning to Victoria are declining to be tested. It is worth noting the level of refused tests is 2% in New South Wales.
Van Diemen says the state is "very concerned" about the rising number of cases.
She is pressed on whether testing of returned travellers should be mandatory. The state is under pressure over its testing rate of returned travellers – 30% have declined tests.
Van Diemen says:



Victoria has led the way on testing policy in hotel quarantine, we were the first to start any form of routine testing, we were first to start hotel testing. A statement is broadly based on the policy we pioneered. In terms of whether it is mandatory or not, every state and territory is really working under, you know, broadly similar but different regulatory and legal frameworks and we are seeking legal advice on that.
Van Diemen says the uptake of testing is now higher than 70% of returned travellers accepting tests, but she does not have the exact figure.



We have a testing program in our hotels. We wouldn't have implemented it if we didn't think it was appropriate. We would like to see as many people in the program as possible. Detaining people has ramifications so our preference is people are detained for the least amount of time as possible and we're working hard to try and make sure that is the case.
Van Diemen says that an emergency text message will be sent to residents in two Melbourne suburbs – Broadmeadows and Keilor Downs – where there are a high number of cases.