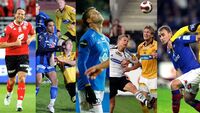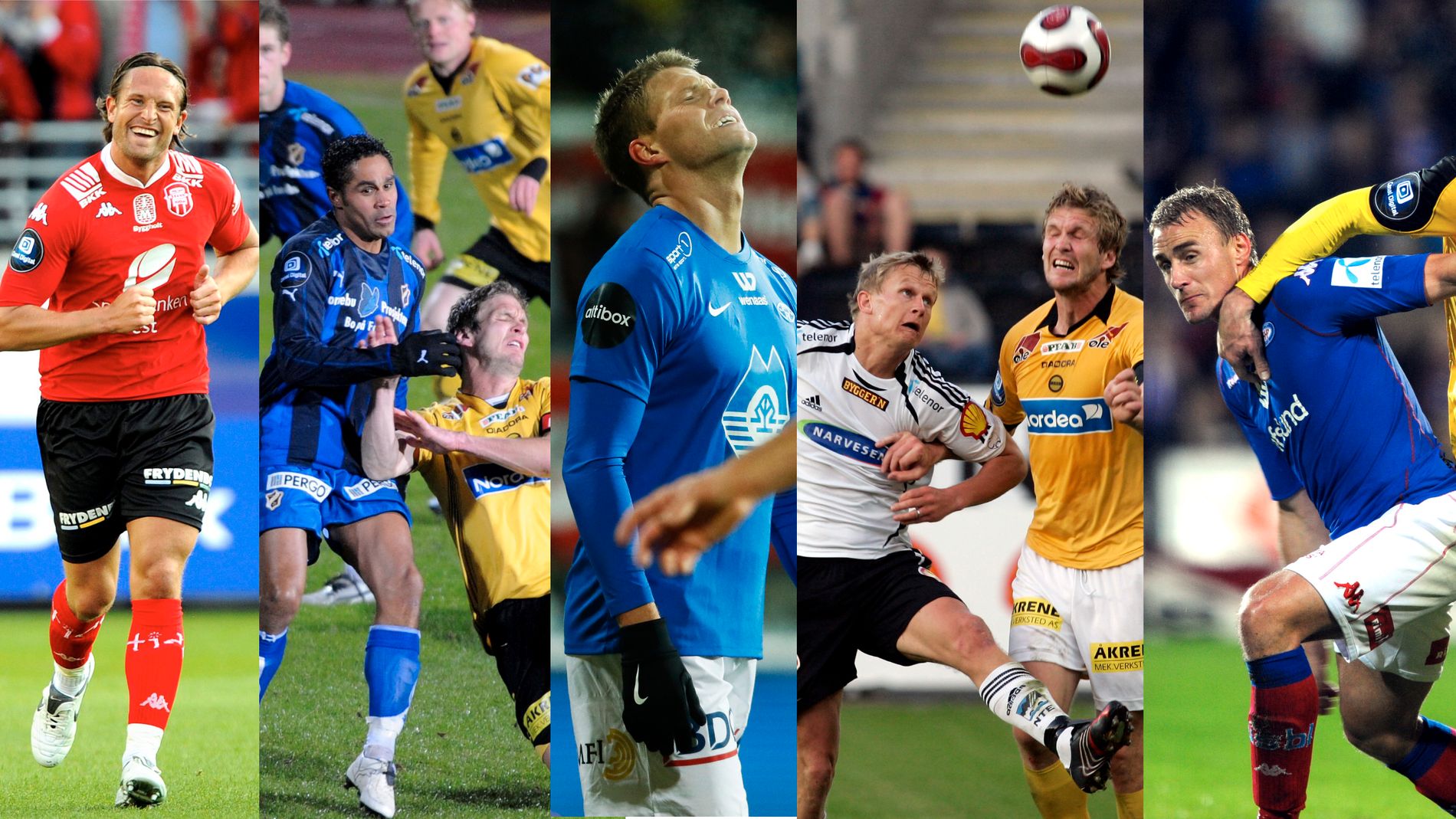 Publisert:16.05.18 14:08
Del saken på:
Lenken er kopiert
FOTBALL2018-05-16T12:08:27Z
ÅRÅSEN (VG) Frode Kippe (40) har måttet slite med en rekke gode angripere gjennom 19 sesonger i Lillestrøm-drakten. Nicklas Bendtner (30) når ikke opp på stopperkjempens topp fem-liste.
– De smarte spissene er de vanskeligste. De som er smarte i bevegelsene sine, løpene sine og vanskelig å forutse hvordan de spiller, sier 40-åringen.
Før 16. mai-kampen mot Rosenborg på Lerkendal har VG bedt den rutinerte midtstopperen plukke ut de fem verste spissene han har møtt i sin Lillestrøm-karriere.
Hverken Alexander Søderlund eller Nicklas Bendtner når opp på 40-åringens topp fem-liste.
– Bendtner har jeg spilt for få kamper mot. Det har vel bare vært to-tre stykker, men det skal sies at han har scoret i to av de kampene, sier Kippe.
Han er likevel klar på at Rosenborgs danske er en ubehagelig spiller å møte.
– Han kan være borte i nesten en hel kamp. Du ser ikke noe til ham, og plutselig så dukker han opp. Du må være på vakt hele tiden, sier midtstopperen.
Kippe klarer ikke rangere de fem verste spissene han har møtt, men har klart å plukke ut en liste på fem spillere han har fått tøff kamp mot gjennom årene i Eliteserien:
Daniel Nannskog
Svensken tilbrakte fem sesonger i Stabæk (2005–2010) og terroriserte til tider motstandernes forsvarere. I Stabæks gullsesong i 2008 ble svensken toppscorer i Eliteserien med 16 mål på 26 kamper.
– På sitt beste var Nannskog veldig vanskelig å møte. Han var en god avslutter, var smart i bevegelsene sine og gjorde det vanskelig for oss midtstoppere, sier Kippe.
Steffen Iversen
Med fartstid både i Rosenborg og Vålerenga, ble Steffen Iversen seriemester seks ganger (95, 96, 05, 06, 09 og 10) og fikk med seg ett cupgull (95).
– Han var en fantastisk avslutter og han var en god hodespiller. Han ga meg ofte tøffe dueller og hodebry i de duellene. Han var god til å time og kom ofte uforberedt på meg. En fantastisk god spiss som var ekkel å møte, sier Kippe.
Thorstein Helstad
Helstad og Kippe var lagkamerater i Lillestrøm fra 2012 til 2013.
Før det møttes de en rekke ganger. I 2007-sesongen scoret Helstad tre ganger i de to møtene med Lillestrøm som Brann-spiller.
– Du måtte ha øye på ham hele tiden for han dukket alltid opp. Han var god på å snike seg rundt midtstopperne, sier Kippe.
Bengt Sæternes
Han var innom en rekke klubber i norsk toppfotball gjennom sin karriere, men Kippe husker ham spesielt godt fra tiden i Brann.
16. mai 2005 scoret Sæternes hat trick da Brann knuste Kippe og Lillestrøm 6–2 i Bergen.
– Vi slet fælt med ham i den kampen. Han var fantastisk på sitt beste. En god duellspiller, avslutter og han hadde bra fart. Han hadde mye av det en spiss skulle ha, sier Kippe.
Björn Bergmann Sigurdarson
Til tross for at den islandske kraftspissen aldri scoret mot Lillestrøm i Eliteserien, så husker Kippe ham som en ubehagelig spiller å møte.
Før tiden i Molde var Sigurdarson lagkamerat med Kippe i Lillestrøm (09–12).
– Da fikk vi se hvilken fantastisk spiller han var. Han var enormt god i den perioden, før han hadde en god periode i Molde. Han er helt klart en av de tøffeste spillerne jeg har møtt, sier Kippe.
Kippe ødela RBK-jubileum
16. mai skal stopperkjempen få bryne seg på Rosenborg-spissene igjen når Lillestrøm kommer på besøk til Lerkendal.
– Jeg gleder meg veldig til å komme opp dit til et fullsatt Lerkendal og kjenne på stemningen. Jeg trives godt der og har jo scoret et par mål der tidligere, sier 40-åringen, som scoret og sørget for at Lillestrøm reiste hjem med et poeng fra Lerkendal i Rosenborgs jubileumskamp i fjor.
– Det var nok litt surt for Rosenborg at vi tok det poenger, sier han med et smil.
– Hvordan ser du på kampen på Lerkendal i år?
– Det er Rosenborg som har presset på seg. De skal spille for et fullsatt Lerkendal som forventer tre poeng, sier Kippe.
Selv kommer Lillestrøm med mer selvtillit etter to strake seirer i Eliteserien (Sandefjord hjemme og Tromsø borte). Det tror Kippe kan bidra til lave LSK-skuldre på Lerkendal.
– Vi har jo ingenting å tape, men vi ønsker selvfølgelig å få noe ut av den kampen. Det hadde vært ekstra gøy å reise hjem med tre poeng, men det kommer til å bli tøft, avslutter han.
Denne artikkelen handler om